It's been a while since I posted up a blog full of interesting things that have been happening around the world that relate to my books. So let's do that today, shall we?
Here's something that kinda stunned me when someone passed it my way: The Prague Philharmonic Orchestra performing a piece called "Arliden & Laurian" by Nicolas de Ferran, inspired by The Kingkiller Chronicle.
Yeah. That's a thing that really happened.
The Guardian included Tak in its monthly write up about board games, and they had some incredibly flattering things to say, especially considering how hard it is to get your hands on a copy of it over there.
(You can buy it over in the Tinker's Packs, BTW.)
And speaking of games, a Reddit user made a Name of the Wind themed Monopoly game a while back, and shared their design elements with the community. The folks at Tor.com got in on the action too.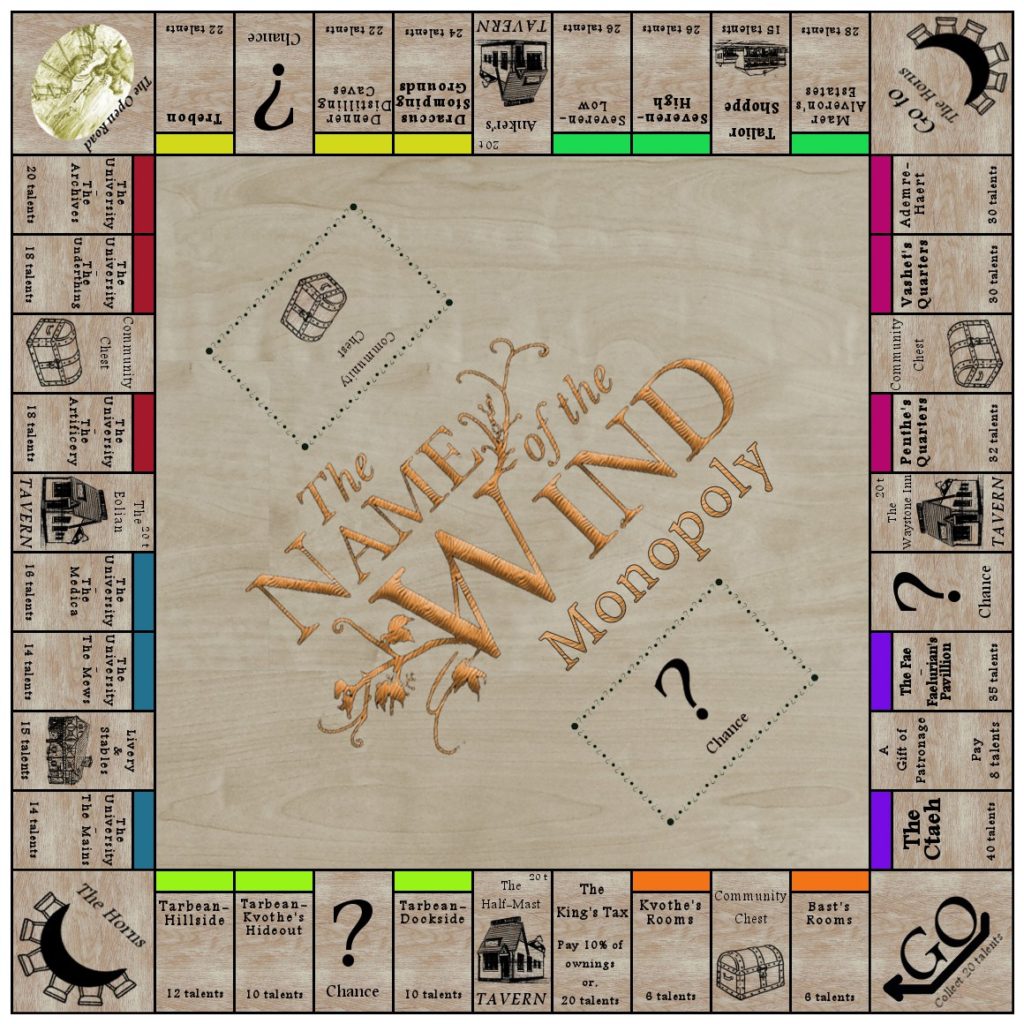 (Click to embiggen)
That's all for now. If you spot cool things like this you'd like to share, feel free to drop us a line in the contact form, and I'll toss them up here in a future blog.
Best,
pat
P.S. Don't forget we're having a t-shirt design contest, and you still have a week and change to enter.